https://myblog.de/buried

Gratis bloggen bei
myblog.de


--beautiful lie--



dreaming...


und sie träumt
von chicago
von chicago
irgendwo, wo sie keiner kennt......

...

sie nimmt dich mit
nach chicago
nach chicago
irgendwohin, wo dich keiner kennt
sie nimmt dich mit
nach chicago
nach chicago
dort wo niemand
niemand deinen namen nennt.....


son paar tolle sachen.. <3


the streets were dark and empty
and blood was running in my veins
5 o´clock in the morning
but the blood was burning in my veins

you will drown in blood
you will drown in tears

just one window was lighted
a young girl was taking morning tea
I looked into her eyes
and allowed her to see my tears

then something grasped me from behind
I could not run, I could not hide
I fell asleep and don´t know why

darkness all around
no light allowed in this refuge
is this the end?
has judgement come to swallow me?

I will spill your blood
I will cause your tears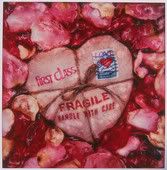 Wenn du Mich einmal vergisst
oder alleine lässt,
dann lass mich im Regen stehn..
Denn im Regen kann man keine Tränen sehn...







Sometimes I am just a shadow of myself
Then I don't recognize me any more
When I say incomprehensible words
Take me in your arms cause I'm just a fool..
s